Thanks to the advanced dashboard, you can consult, export, analyse and adjust your entire transaction history.
Each transaction is displayed live. Filter and export a desired period, payment method, specific customer to a CSV file and analyze it in Excel.
If you need more information about a specific transaction, no problem. Find the desired transaction in your overview and view it in detail. With a few clicks you can even refund your customer if necessary.
Are you in the telephone selling business? Your agents can directly input the data and payment details of the customer to successfully complete the sales. This for as well credit card as direct debit.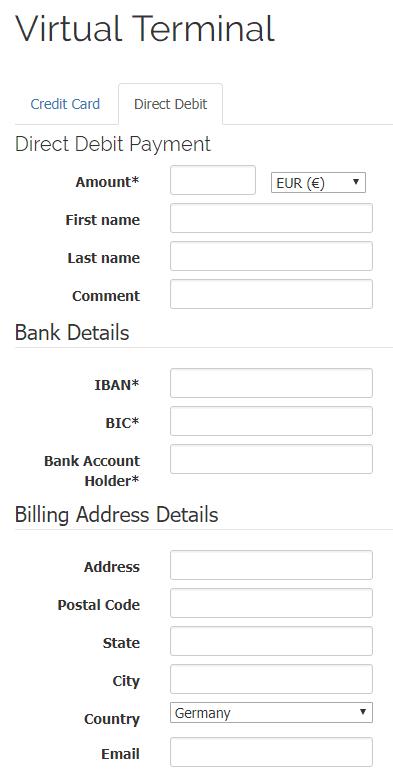 At a glance you can see all your active payment options.
At any time, you can consult the API (incoming and outgoing) keys, documentation and domain.